Work : Relax : Be Social.
What's your angle?
---
Cheltenham's most dynamic work and social space is on its way.
The Quadrangle, a 1970s landmark, has been sensitively re-imagined to create contemporary commercial space.
Four storeys of premium office space have been designed to meet the needs of Cheltenham's vibrant 21st century business community. Its prime location offers exceptional retail and café venues on the ground floor, with the exciting addition of a roof-top restaurant offering diners views across the tree tops of Montpellier.
View on map
0.3m to bus station

1.1m to train station

On-site Office Parking

Communal Courtyard

4 floors of office space

2 floors of retail and restaurants

70,700 SQ FT
Apr 2018

Detailed planning consent

Q4 2019

Work on site anticipated to start

April 2021

Project completion
The Design Story
Originally built in 1973, the Quadrangle is located on the corner of Imperial Square and Promenade, overlooking Imperial Gardens. Proud of its position within the heritage landscape of the town, care is being taken to sensitively update the façades.
This 70s landmark is being elevated for the 21st century. The replacement of all 400 windows and addition of feature surrounds incorporates a choice of naturally ventilated or fully air conditioned space, while architecturally referencing the Quadrangle's historic setting of Imperial Square.
Taking account of environmental design considerations, solar panels will be installed on the roof, generating energy to be used within the building.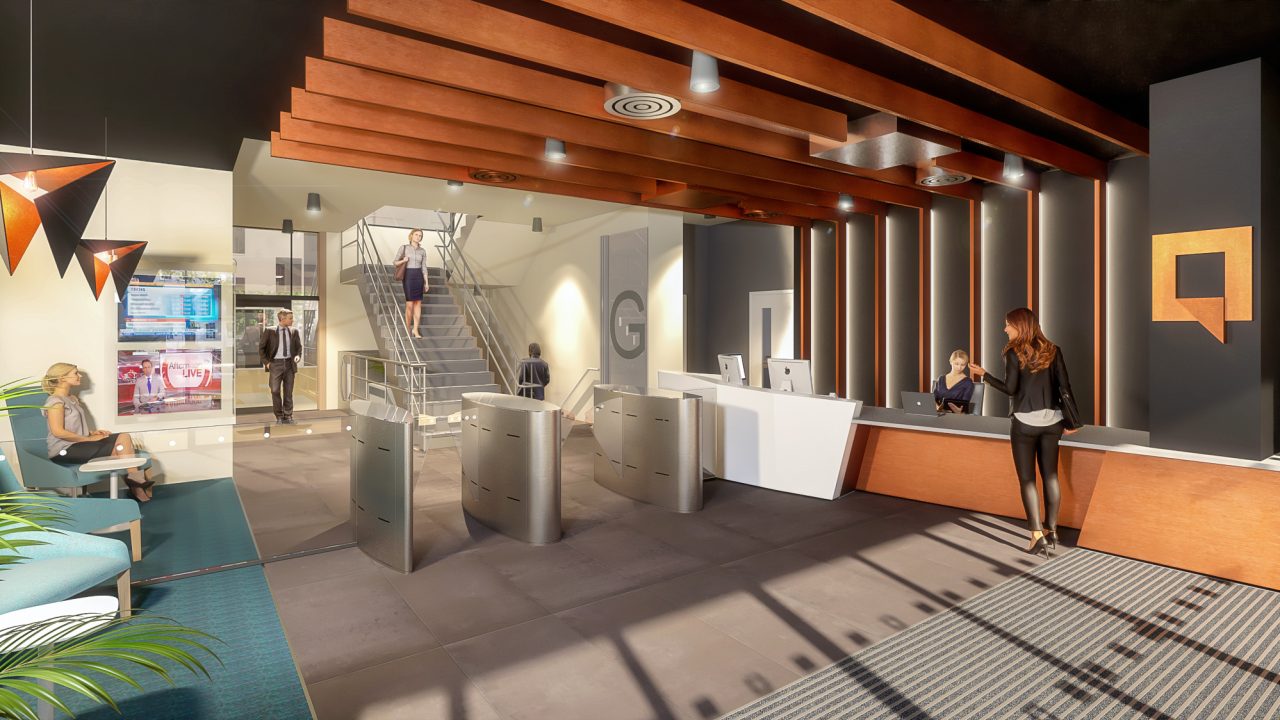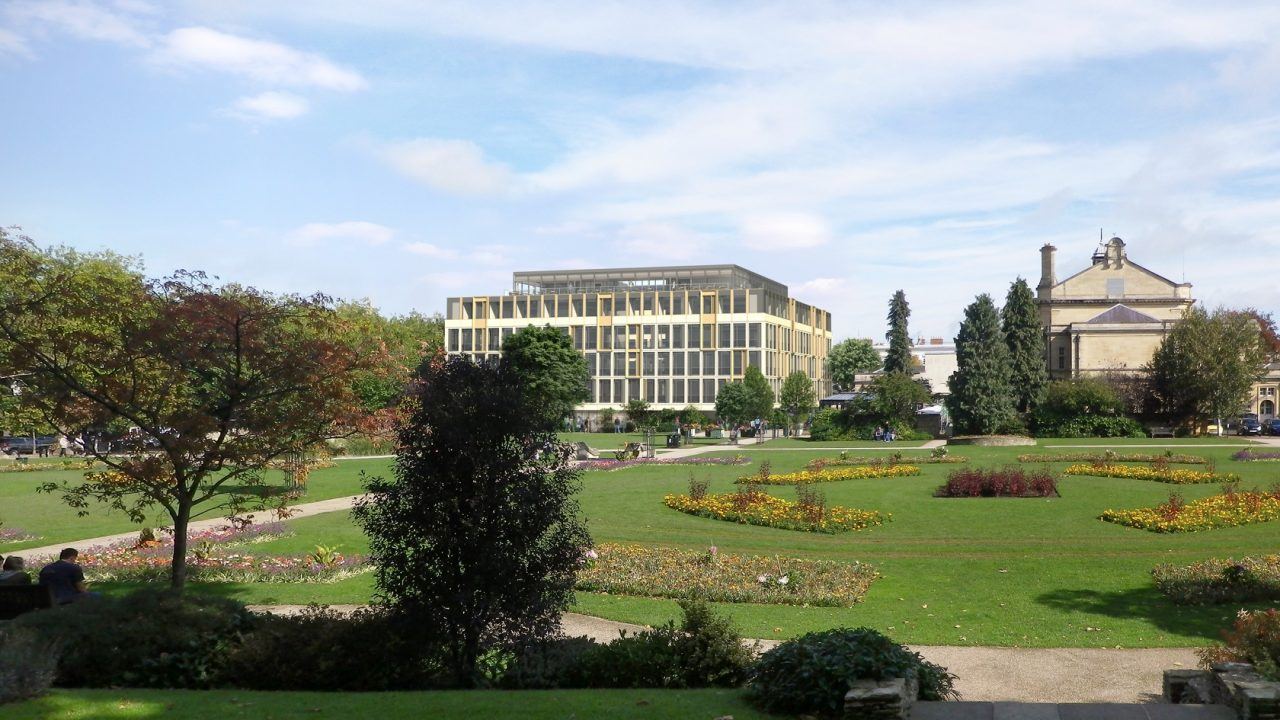 Flexible Workspace
The complete refurbishment of the Quadrangle will create four storeys of premium open plan workspace. Each floor has the flexibility to be rented either in its entirety, around 13,000 sq ft, or as two separate office units.
Tenants and their visitors will enter the building from a more prominent main entrance on Promenade, leading into a welcoming contemporary reception space. A small number of parking spaces will be removed in the underground car park and replaced with a dedicated secure bike storage area, alongside  lockers and showering facilities, ideal for those firms encouraging people to cycle to work.
Plans are underway to transform the inner courtyard area, from which the Quadrangle derives its name, into a unique social space that can be enjoyed by all the businesses in the building.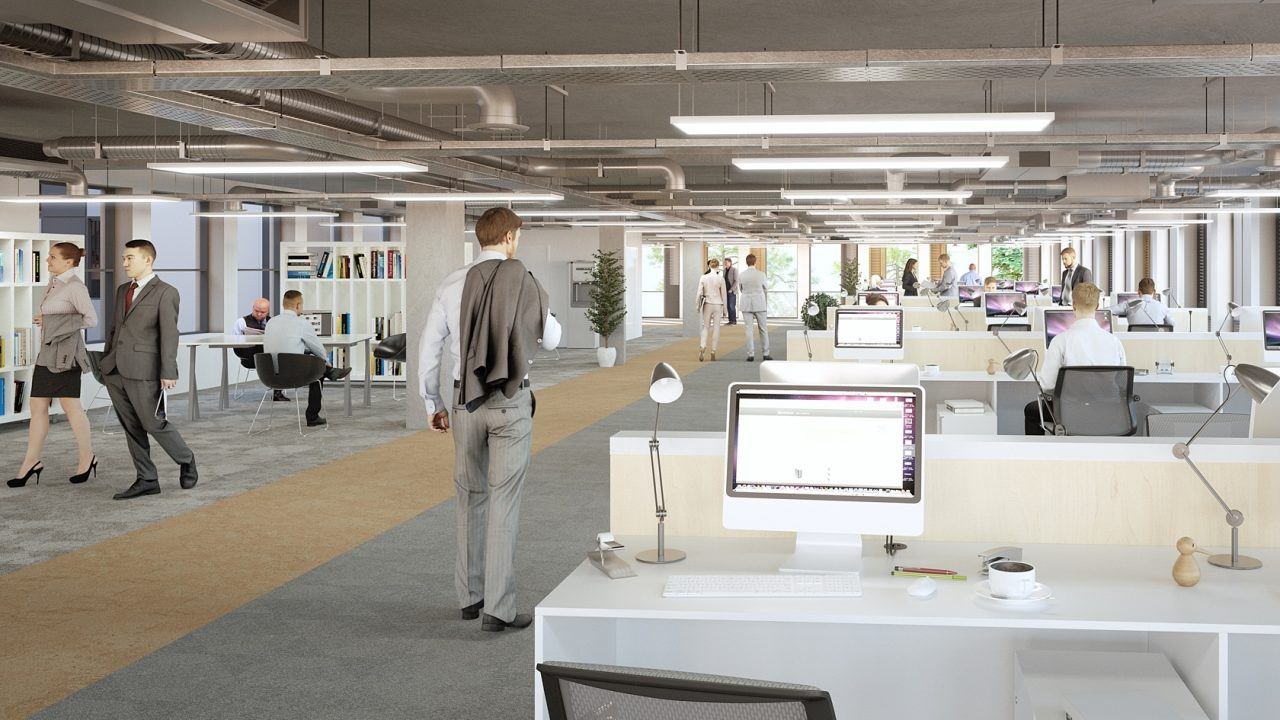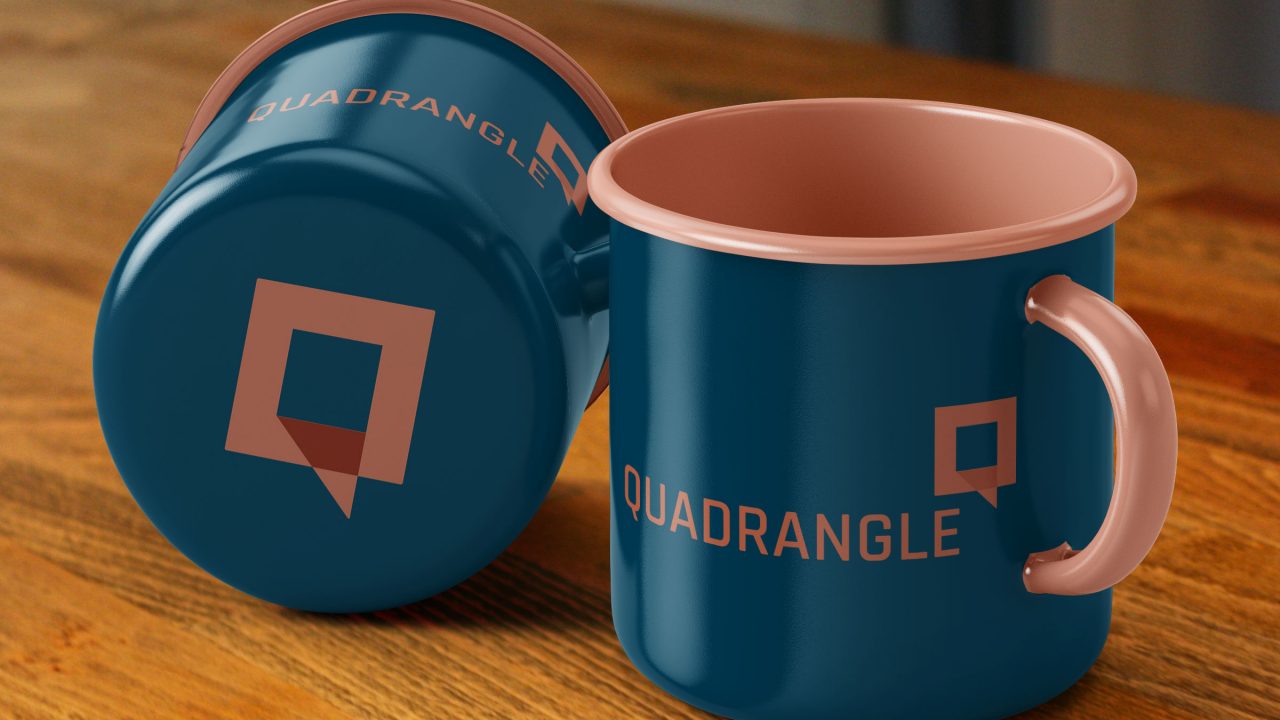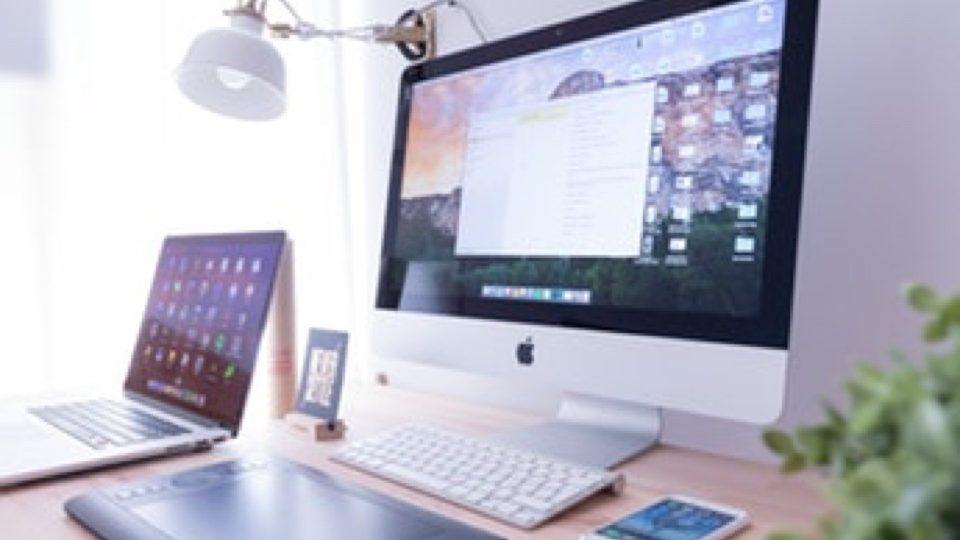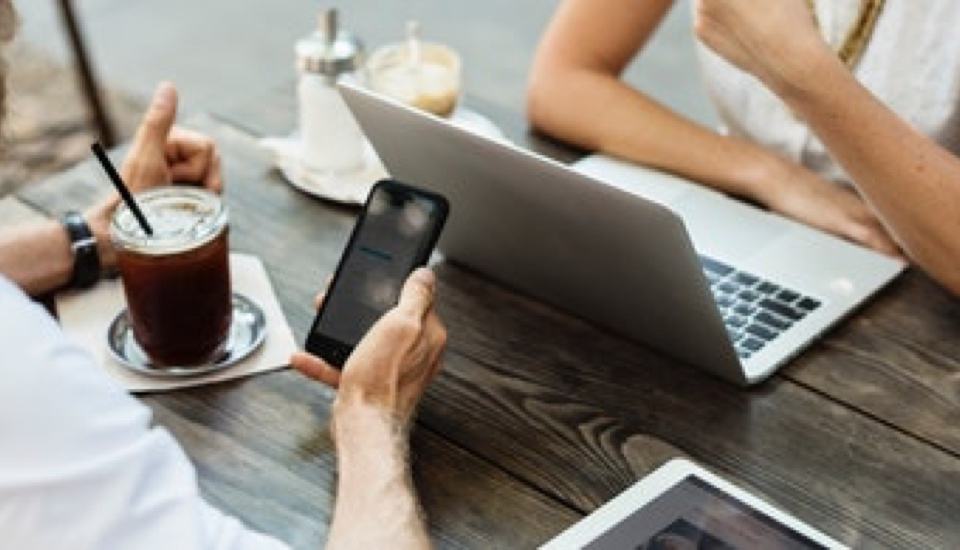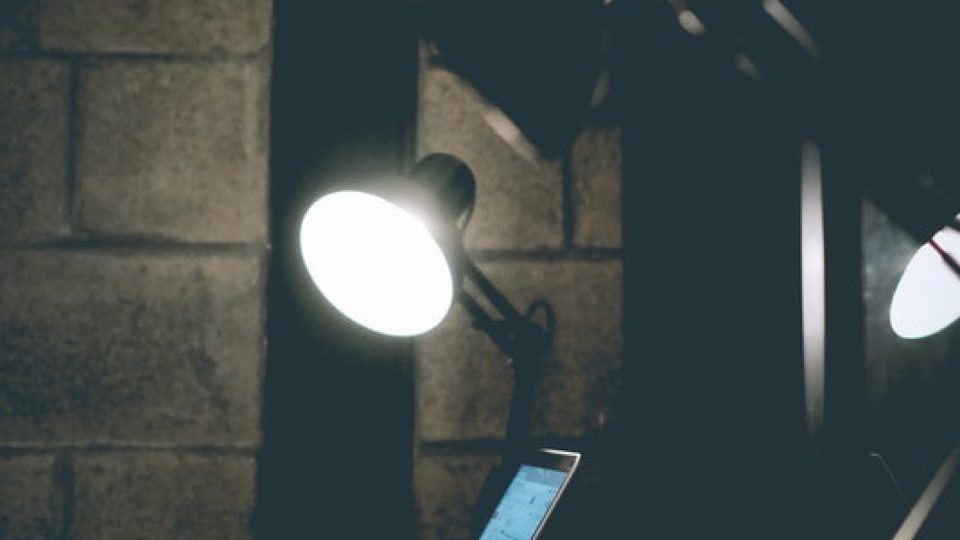 Retail and Restaurants
The Quadrangle is perfectly positioned as a social destination for lunchtime workers, daytrip shoppers, evening diners and the town's many thousands of festival-goers.
The ground floor refurbishment includes the addition of a raised seating area facing on to Promenade and Imperial Square, which will be extended outwards to create more capacity for restaurants or cafés occupying these units. This will be enclosed with glazing and planters and will help to create more of a link through to Imperial Gardens, improving the integration of the building with its surroundings on three sides.
A roof-top restaurant, the first in the town, creates an additional 4,500 sq ft of premium dining space on the new sixth storey. Careful design will allow diners to enjoy spectacular views across the tree tops from the restaurant and its outdoor terrace, while not dominating the historic skyline.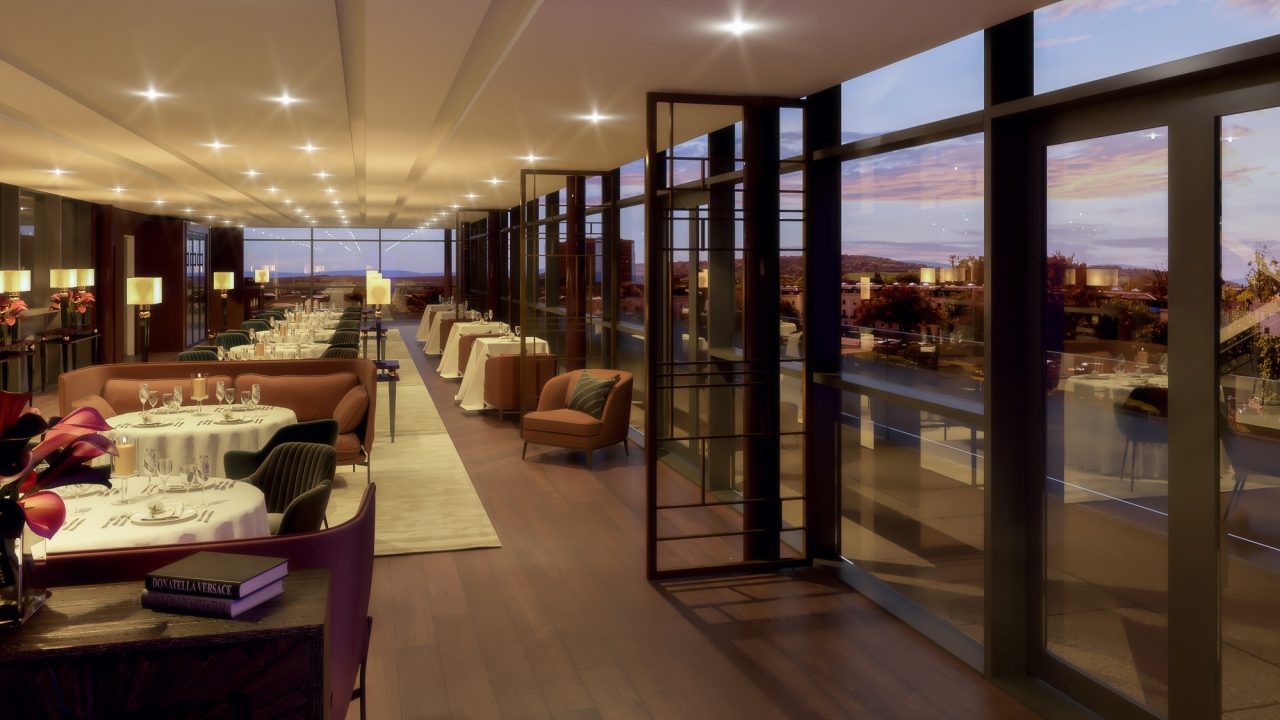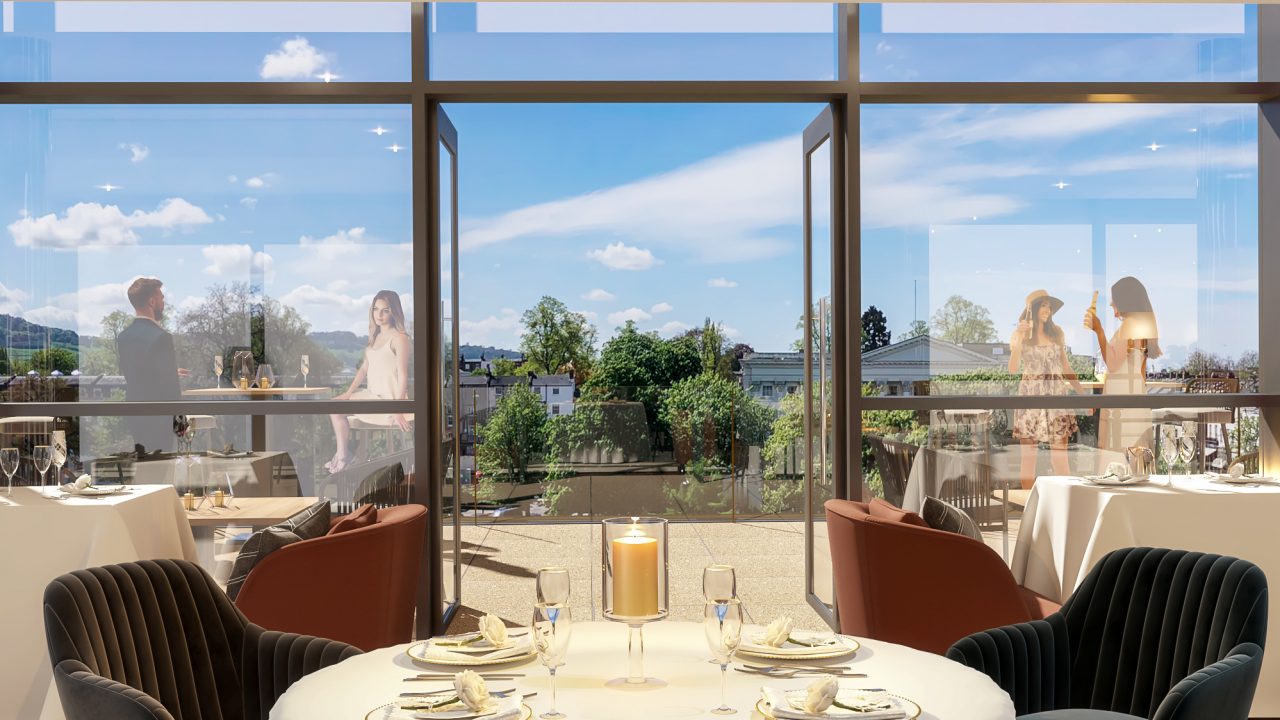 News & Updates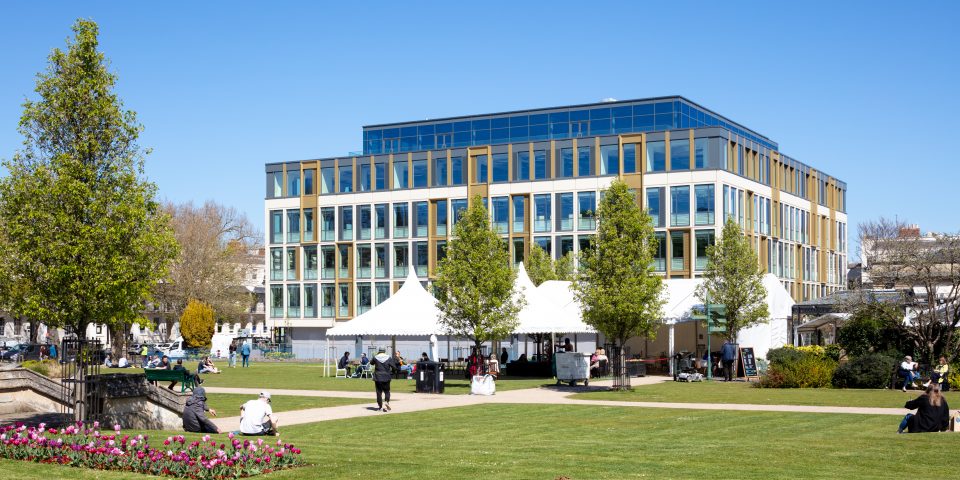 The Quadrangle has a rooftop restaurant tenant
The eagerly anticipated tenant for Cheltenham's first rooftop restaurant has been confirmed. A brand new and exciting independent restaurant will offer visitors a premium dining experience from the fifth floor of the refurbished Quadrangle.
With full details still under wraps, more will be revealed over the coming months ahead of the fit-out starting in 2022. It's the second restaurant to be confirmed after Bosco was announced in the summer.
"We know the rooftop restaurant is something people have been patiently waiting to hear about," said agent, James Woodard from Hartnell Taylor Cook. "And while we can't reveal much at the moment, we're really excited about what they have planned. It's going to be a fantastic addition to the Cheltenham dining scene, with the added bonus of spectacular views over the town.
"More than just somewhere people come to eat, it will be a complete dining experience with a modern and innovative twist that has a story behind it. As soon as we can, we'll be revealing more, so keep your eyes peeled as you won't want to miss it.
"The transformation of the Quadrangle has created a stunning restaurant, retail and office space in the heart of Cheltenham and it's great to be adding to the list of tenants. It's a hugely desirable location and the rooftop restaurant is going to be the jewel in its crown. We have no doubt that it will be a must-visit once open."
Interest has been expressed in the two remaining ground floor retail units and discussions with a number of potential new office tenants are currently taking place. The office units range from 6,500 to 13,279 sq ft with the flexibility to be able to split the floors if needed.
Enquiries for the retail and restaurant space should be directed to joint agents Hartnell Taylor Cook and John Ryde Commercial. All office enquiries should go to John Ryde Commercial.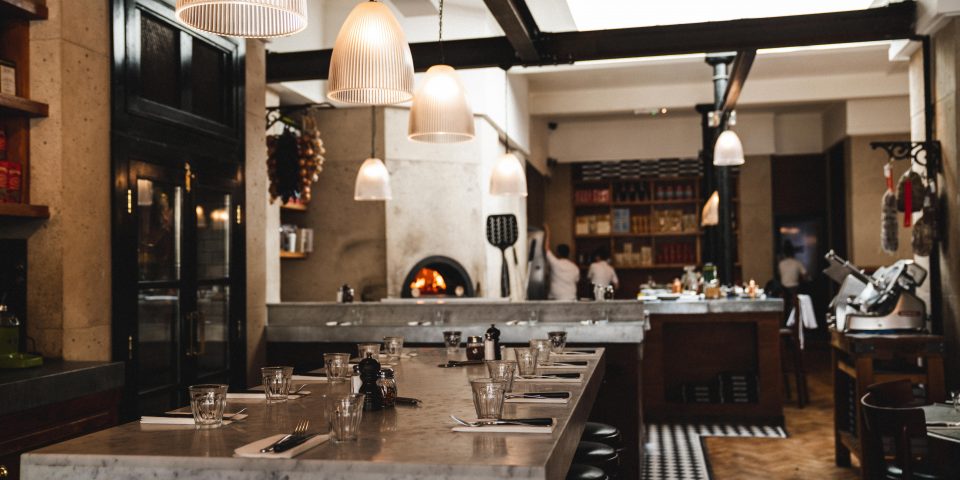 Bosco set to bring a taste of Italy to Cheltenham
Visitors to the Quadrangle will be able to enjoy authentic Italian cuisine as Bosco is confirmed as the refurbished building's first restaurant tenant.
The Bristol-based eatery will offer a delicious selection of dishes from wood-fired pizza and pasta to Italian meats, small plates and salads; something to tempt all taste buds and appetites big and small.
Fabulous food
With two restaurants in Bristol and another due to open in Bath next month, Bosco's established pedigree for creating mouth-watering dishes, inspired by founder and owner, Miles Johnson's trips to Italy, will make their new Cheltenham location a must visit.
Taking the 3,230 sq ft corner unit with frontages on both Promenade and Imperial Square Gardens, diners can expect the same warm and friendly welcome in a modern and vibrant setting. The fit out, which will include an open kitchen with a wood-fired pizza oven, is due to be completed and the restaurant open for both dine in and takeaway options by the end of the year.
"We're thrilled to be bringing Bosco to Cheltenham," said Miles. "And the Quadrangle is the perfect location for us, right in the heart of the town. There seems to have been huge excitement about the refurbished building too and it's fantastic to now be part of that. It's one of the reasons we were attracted to the space, it was exactly the right fit and knowing what's worked so well for us in Bristol, we can absolutely see how our new home in the Quadrangle will allow us to do that too.
"Italy is somewhere I've been many times. My wife and I got married there and it's where our children were christened. The simplicity of the food is something I love, without compromising on flavour, and that was the foundation on which I created Bosco. We'll be offering Italian classics that are both comforting and tasty and are created using the very best ingredients. We pride ourselves on not only our renowned pizzas and pastas, but dishes including arancini, fritto misto and bruschetta too. People also come to Bosco for the atmosphere and that's absolutely something we'll be looking to replicate in Cheltenham; a place to enjoy good food and drink while soaking up the buzz and ambience of a bustling restaurant. We can't wait to welcome people."
An exciting dining experience
"Bosco is going to be a fabulous addition to the Quadrangle and I'm sure it will soon establish itself as Cheltenham's go-to Italian eatery," said James Woodard from agents, Hartnell Taylor Cook who worked with Andy Smallman at ARC Retail, Bosco's agent, to agree the deal. "Whether it's heading for an after-work bite to eat or meeting with friends and family for a weekend lunch, local people are in for a treat.
"We're really excited to be bringing new and exciting dining experiences to Cheltenham and feel like the Quadrangle can offer something special for tenants and customers alike."
Terms have also been agreed with a prospective tenant for the rooftop restaurant which means there are two remaining ground floor retail units available at 3,511 sq ft and 1,174 sq ft. Expressions of interest for the retail and restaurant space should be directed to joint agents Hartnell Taylor Cook and John Ryde Commercial. Any office enquiries should go to John Ryde Commercial.
First new office tenant for the Quadrangle
With work almost complete on the refurbishment of the Quadrangle, one of Cheltenham's landmark buildings, iPipeline has been announced as the first new office tenant.
The award-winning digital solutions and services provider to the financial services market will take 8,805 sq ft of premium office space on the second floor. Construction is due to be completed later this month with iPipeline set to take up its lease in May, moving more than 80 staff from Montpellier House to its modern new home.
A large proportion of the team is made up of technical roles, alongside Sales and Account Management, Product Management, Customer Services, Marketing, Finance and HR. When considering the move, location was paramount for iPipeline as many of the team either walk or cycle to work.
Creating an impression
"We're a growing business and recognised that we'd soon need more space," comments Helen Jones, HR Director at iPipeline. "As well as the additional space, we were impressed by the facilities offered at the Quadrangle and wanted the team to benefit from these. The offices will give a great first impression to employees, customers and visitors alike and we are looking forward to using Imperial Square Gardens as an additional meeting room."
Alongside onsite parking, secure bike storage area, lockers and shower facilities, all office space is air conditioned with full height double glazed windows offering solar protection. The dedicated entrance lobby will include a staffed reception.
"The team is continuing to work at home currently, but once we're able to, we'll move into our new home," continues Helen Jones. "We have always been a flexible employer but do expect things to look different once Covid restrictions ease. We are all looking forward to the opportunity to get together again and see each other face-to-face rather than through a screen but we will look to evolve our culture further to embrace a hybrid model. This will mean people can make the right decisions on when they need to be in the office to collaborate and innovate with colleagues and when their time is better spent focusing at home."
"We'll have the space for people to feel safe and the measures in place to continue to be Covid secure. Everyone is looking forward to the move and recognise that we're fortunate to now be able to offer such a great office environment to be in."
An attractive office location
"It's brilliant to be able to welcome iPipeline as the first new office tenant at the Quadrangle," comments Tim Smith, Partner at John Ryde Commercial. "With Savills now in their new location, the addition of iPipeline as tenants is an indication of the Quadrangle's appeal as a modern office location."
"The project is not far off completion now and we've been buoyed by the interest in the office space, particularly given the challenges of the last 12 months as the way we work has changed dramatically. The return to the office is obviously a little way off but once iPipeline are able to move in, I'm sure they'll reap all the benefits the Quadrangle has to offer."
Three further floors of office space are still available, each ranging from 12,924 to 13,279 sq ft with the flexibility to be able to split the spaces into smaller units if needed. Discussions with two potential new office tenants are currently taking place about how the space could be used.
Terms have also been agreed for a prospective tenant of the rooftop restaurant. Of the remaining ground floor retail units, one is currently under offer with interest in the other two.
Expressions of interest for the retail and restaurant space should be directed to joint agents Hartnell Taylor Cook and John Ryde Commercial. All office enquiries should go to John Ryde Commercial.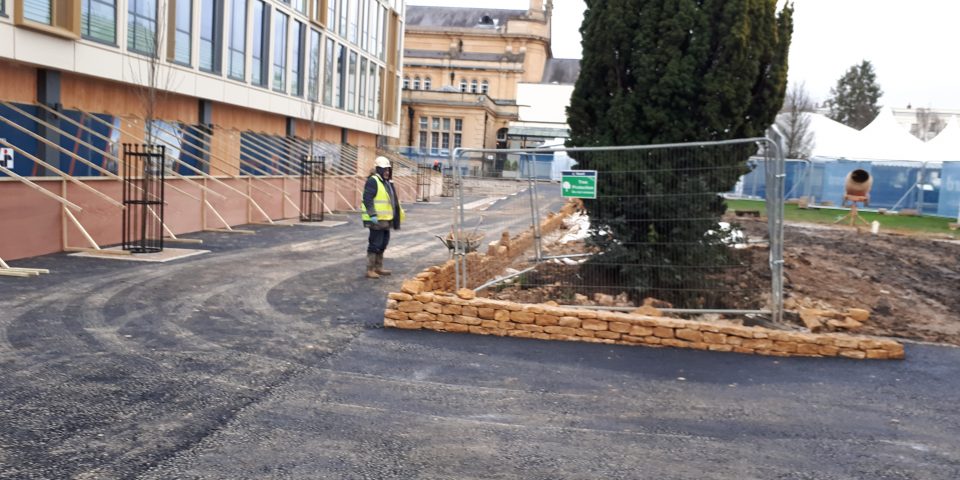 Plaza progress
The start of a new year has also signaled that Quadrangle's completion date is getting closer. While there have been some delays due to Covid-19, the renovations have been able to continue safely throughout the pandemic, including the latest lockdown.
With a projected finish date of spring, work is now gathering pace on the plaza area. Pathways are being laid to the plaza elevation which will link Quadrangle to Imperial Square Gardens, as well as the footpath along the Promenade elevation in front of the building.
Once complete, the plaza area will be beautifully landscaped to include trees, grasses and perennials, helping to create a shared outdoor area for people to enjoy.
Quadrangle redevelopment making good progress
Work is continuing on the Quadrangle redevelopment, with good progress being made, including the start of the development of the plaza area.
Ahead of the hard-landscaping work on the plaza, a drainage system has been installed. Once completed, this will create a more natural and fluid link with Imperial Gardens.
The internal works are also nearing completion with many areas now being snagged, including the office space on Level 4. The ground-floor reception desk has been installed along with the entrance turnstiles, while external steps are beginning to be formed next to the reception area. Glass balustrades are also now in place and tiling is underway in the external areas.
In the basement, the changing areas are progressing, with the showers being installed and tiling in progress. Now that Savills has moved into their new space, refurbishment is progressing well on their previous home and cables have been installed which will provide upgraded power to the building.
Interest from prospective tenants also continues and with the marketing suite now finished, this helps to highlight what an attractive and inspiring workplace Quadrangle will be.
And finally… Getting into the festive spirit, the building will very soon be joining in with the Christmas lights display throughout Cheltenham. Dressing Quadrangle as a present, keep your eyes peeled for the big reveal along with the neighbouring Queen's Hotel.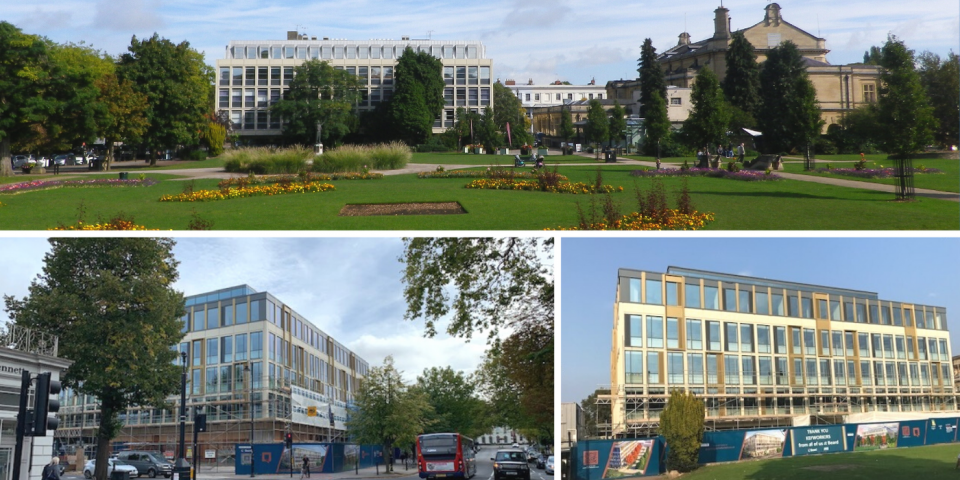 First tenant moves into the Quadrangle
With the stunning revamped façade of the Quadrangle now revealed, the building's first tenant has also moved in.
While work is still progressing on site, estate agent, Savills, has relocated to a 1,809 sq ft office unit on the ground floor. Their previous location was on the Promenade facing side of the building where they have remained since work on the refurbishment started back in October 2019.
Chris Jarrett, head of residential for Savills in Cheltenham, said: "We began trading in Cheltenham over a decade ago, first opening our doors in 2007, and are delighted to welcome clients to our new offices in the Quadrangle. With close proximity to the Promenade and Imperial Gardens, the new 21st Century premises offers clients a warm and inviting space in which to discuss their property requirements. While the prime central location offers excellent transport links and a host of retail, café and dining venues both on site and nearby."
Desirable dining
Of the three remaining retail units on the ground floor available to let, one is currently under offer from Bosco Pizzeria. This space benefits from facing directly onto Imperial Gardens and with planning permission recently approved for some small changes to the plaza design that will create a softer edge between the Quadrangle and the gardens thanks to creative landscaping, it will be a hugely attractive restaurant venue. Work has just started on the plaza area.
"To see the Quadrangle's new look revealed and the excitement it's generated has been fantastic," said Tim Smith, Partner at John Ryde Commercial. "The refurbishment will create premium office space in the heart of Cheltenham, together with an excellent addition to the town's retail and leisure sectors. The new plaza will benefit not only the tenants but also those who use Imperial Gardens.
"While it remains a challenging time, we've been buoyed by the interest we've had so far. Along with Bosco, the second-floor office space is also under offer and we're considering a proposal for the rooftop restaurant. We have three further floors of office space available ranging from 12,924 to 13,279 sq ft with the flexibility to be able to split the spaces into smaller units if needed."
Work is due to be completed on the Quadrangle at the end of February 2021. Expressions of interest for the retail and restaurant space should be directed to joint agents Hartnell Taylor Cook and John Ryde Commercial. All office enquiries should go to John Ryde Commercial.
Enquiries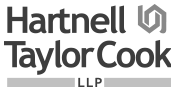 For leisure enquiries;
Somerset House,
18 Canynge Road,
Clifton,
Bristol,
BS8 3JX
For more information on available restaurant and retail spaces;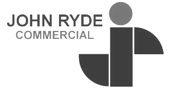 For commercial enquiries;
14 Royal Crescent,
Cheltenham,
GL50 3DA
For more information on available office space;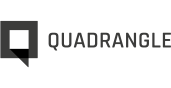 For press enquiries;
The Quadrangle,
Imperial Square,
Cheltenham,
GL50 1PZ